Valley Osteopaths is a private osteopathy practice in Marsden, West Yorkshire. Owned and run by passionate osteopath Melanie Dalby, her vision is to help the people in the local area to feel better by bringing the wonders of osteopathy & all the benefits of treatment to them.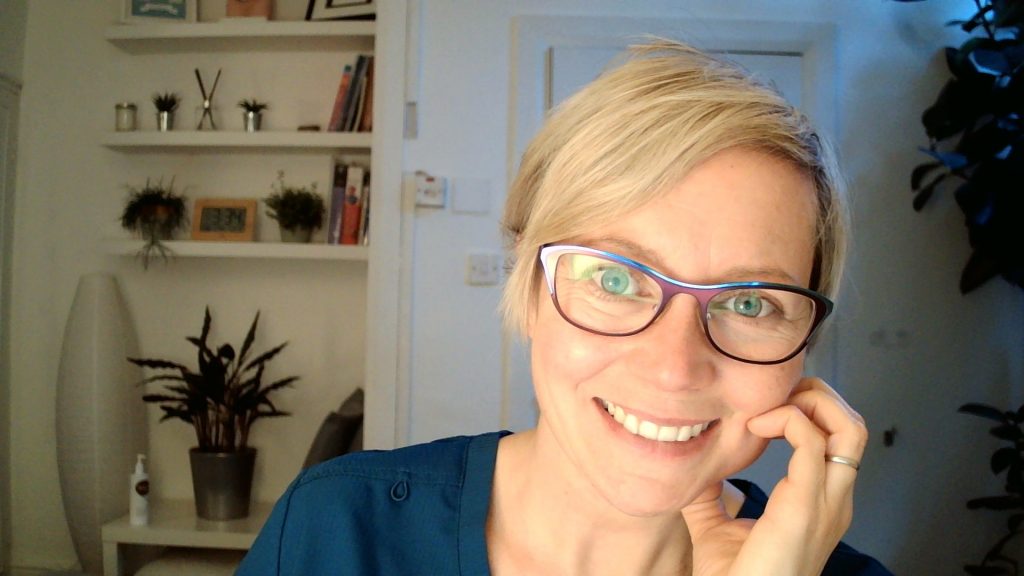 Melanie Dalby. Osteopath & Practice owner.
BSc(Hons) Ergonomics.
Masters of Osteopathy (MOst). Commendations from the board of examiners. Achieved "Outstanding Student" Award. 
Post graduate training: Cranial Osteopathy | Osteopathy for babies & children | Osteopathy for expecting & post partum mums | Kinesiotaping
Melanie is an experienced osteopath who has treated a huge variety of people including 3 day old babies, international rugby players, premier league football players & champion off road motor bikers and all sorts of other people besides. Melanie also works 2 days a week at Huddersfield Osteopathy.
Melanie hasn't always been an osteopath. In 2010 she saw an osteopath for low back pain and was so amazed, it lit a spark so she applied to a 4 year course in Leeds, handed in her notice to her job as an ergonomist with the HSE and has never looked back. However, she still uses her ergonomic skills. 
"I love my job & I'm passionate about osteopathy. There is no better feeling than helping people in pain. It's really wonderful when you see someone on their last appointment smiling, happy and symptom free when they came in down, fed up and thinking it will never get better. It's been said I have magic hands, but it's not magic, it's osteopathy. " Skeleton Steve. Mascot.
Clinic guard. Dress up champion.
You'll find Steve in the shop window watching the world go by & guarding the clinic. 
He likes to dress up from time to time, so keep an eye on him. Meg (Nutmeg) – Guard dog and "therapy dog" 
Yes, we have a puppy / dog at the practice. She's a very friendly red fox Labrador. But we understand the not everyone likes dogs. So, if you have any issues or allergies, please let us know and we'll do what we can. Or, it might be better to stay out of the waiting room. 
We want to get you feeling better & enjoying a pain free life as fast as possible. You don't have to put up with pain, we have different understanding an approach to health, we can help restore your body to the way it wants to be, pain free, symptom free and feeling great. 
Everyone is different & everyone's body is equally different. So, although your treatment plan is based on a diagnosis, it also takes into account you & your body's needs, tailoring treatment and advice specific to you. 
Our clinic takes great pride in making you comfortable during your time with us. You come first, we will do anything we can to help & will go that extra mile for you. Enjoy a complimentary hot or cold drink whilst you wait. 
We are truly passionate about Osteopathy & the benefits it can bring! 
By bringing Osteopathy to the village of Marsden, Huddersfield, we want to share the wonderful world of osteopathy with the surrounding community so everyone can benefit from the treatments & start feeling better sooner.
Valley Osteopaths is there for you & your family as part of the community spirit, in the heart of the village. We do what we can to be part of this amazing community. Our Skeleton Steve also likes to part of the community and will dress up for the occasion. 
We want to do what we can so keep our use of paper, plastic & sundries to a minimum to reduce our environmental impact & reduce waste. This is how:
Avoid single use plastic 
Avoid palm oil
Real mugs & real glasses
Paperless notes, receipts, invoices
Recycled paper products
Recycle our used paper products
We think these small steps will help, & we hope you can help up us accommodate this policy.
28 Peel St. | Marsden | HD7 6BW
Mon  |  8:00am – 5:00pm
Wed  |  9:00am – 5:30pm
Thur     |  2:30pm – 7:30pm
28 Peel St. | Marsden | HD7 6BW
Mon  |  8:00am – 5:00pm
Wed  |  9:00am – 5:30pm
Thur  |  2:30pm – 7:30pm